4 Reasons to Choose SleepGuard
Stops The Root Cause of TMJ Pain, Jaw Clicking
Costs Less Than Prescription Mouth Guards
100% Money-Back Guarantee
Free Live Support
As Seen In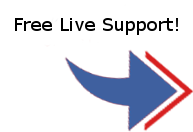 Replacement Sensor Pads Included
Replacement Batteries Included
Replacement Sensor Pads Every 2 Months
Replacement Batteries Every Month







Lease to own
9 Installments of $49.95














30-Day Money-Back Guarantee
If it doesn't work for you, you get all your money back – including standard shipping
The 30-day money-back guarantee starts the day your unit is delivered.
You can request a return any time within 30 days of delivery, by e-mail, web-form, or phone.
We grant all return requests within the money-back guarantee period, no questions asked.
We give you an additional 30 days to return the unit after you request your return authorization code.
We even refund your original shipping cost inside the US if you select UPS or First Class Mail shipping.
You'll Know How Well It's Working For You Within 10 Days
The SleepGuard biofeedback headband measures how much you clench each night. Most people see their number of clenching incidents and their clenching time drop drastically the first day they turn on the biofeedback (normally the fourth day of use). Most people find their pain eliminated or significantly reduced within 10 days.
Everyone Deserves A Way Out Of Pain
As far as we know, the SleepGuard biofeedback headband is not only the most effective tool in the world for getting rid of clenching-related migraines, jaw pain, and TMJ pain, it is also the only product in the world that addresses the root cause of these symptoms and can be tried for free. Order yours today and get back the pain-free life you deserve!
Shipping
Shipping inside the US
We ship from near Boston, so if you live within about 500 miles of Boston, UPS Ground shipping will get to you within one or two days. Beyond that distance, you will get the fastest inexpensive shipping if you select the "First Class Mail" option, which actually ships as Priority Mail. That costs about the same as UPS Ground and usually takes two or three days.
Easy Returns
During Money-Back Guarantee
If you don't find the SleepGuard biofeedback headband works great for you, call us or contact us here for a return authorization number (RMA number). Write the RMA number on a slip of paper, put that slip of paper in the box with your unit, and simply return the unit to the following address:
SleepGuard Returns
71 Forest St.
Milton, MA 02186
If you ship through the Post Office, please ship with Delivery Confirmation, so that the package will be trackable.
SleepGuard Warranty
Your SleepGuard biofeedback headband is warranted to be free from defects in materials and workmanship for the time specified above (one year for the deluxe unit, the standard unit and the rental unit, and 90 days for the refurbished unit). If at any time during the warranty period you have a problem that needs repair, we repair your unit for free. Shipping fee may be charged for international repairs. The sensor pads (which normally last between 2 months and one year), and the fabric part of the headband (which normally lasts between 6 months and one year) are consumable parts not covered by this warranty.