How Can We Help?
At SleepGuard, we run in a non-profit mode. The executives are volunteers, who use the product themselves, and that's who will be responding to your phone calls or e-mails when you write or call for support. We are world class experts, and since we are volunteers, our only priority is to help you get out of pain.
---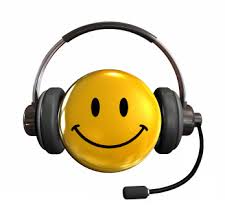 Pre-Purchase Questions
Because we want to be able to help you 24 hours per day (not just during our phone hours), we have put answers to most pre-purchase questions on our Frequently Asked Questions (FAQ) page, and this entire website is searchable by typing keywords into the search box at the top of this page. We also answer e-mails outside our afternoon phone hours.
After-Purchase Questions or Challenges
If you already own a SleepGuard unit and you are encountering a challenge that wasn't easily solved by consulting the manual of the on-line Troubleshooting Guide, please contact us and we will help.
Warranty Service
If your SleepGuard unit develops a problem due to any defect in the unit, service is free during the warranty period. Just visit our Warranty Service page and follow the instructions there, and we'll get your unit back to "good as new" condition promptly. If your unit develops a problem that is not from a defect during the warranty period (for instance if your dog chews on it or you drop it in the toilet (yes, those have both happened), we will inexpensively under our after-warranty-service policy below.
After-Warranty Service
Because we are committed to your SleepGuard biofeedback headband lasting "forever" without any unreasonable expenses, we will return your unit to "good as new" condition outside of warranty for a small repair fee of $47.95. We will even do that if you accidentally ran over your unit with your car (yes, one person did that). To arrange restoration to "good as new" for a unit outside of warranty, just visit our After-Warranty Service page.