Is a Common Nighttime Habit Causing You Pain?

I was a serious teeth grinder, but in a matter of weeks, SleepGuard helped me stop grinding my teeth. No more headaches. No more sore jaw. And best of all, I haven't had to wear a night guard in over a year!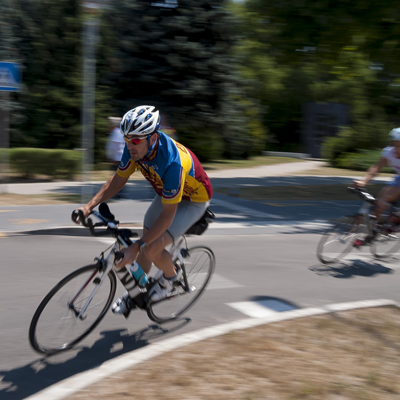 L. Russell
Boston, Mass
Watch this video to learn about bruxism and a simple and effective nighttime cure to stop pain caused by this common condition.

SleepGuard is a Proven Solution To STOP Teeth Clenching & Grinding
It Is Estimated That Over

40

Million

People Suffer From Bruxism In The US
---
Do you grind or clench your teeth?
Occasional teeth clenching or grinding, medically referred to as bruxism, is normally harmless.
However, when it occurs on a more frequent basis it can cause severe problems such as:
Worn Down & Broken Teeth
Jaw Muscle Discomfort
Migraines & Headaches
Neck and Back Pain
Locking Jaw
Myofascial Pain
Teeth Grinding vs. Clenching
Teeth clenching and grinding often occur subconsciously and are very similar. Click the two tabs below to compare.
Clenching is when your upper and lower teeth are held together with prolonged force. It may leave no visible signs, but clenching for longer than two seconds at a time can damage the roots of teeth, the trigeminal nerve, and the temporomandibular joint. Nighttime clenching often becomes an addictive habit, because part of the subconscious mind finds the sensation of clenching soothing.
Is YOUR pain caused by bruxism?
Studies show a correlation between people suffering upper body and facial pain, including migraines, TMJ and back pain-- and those suffering from bruxism. Stopping the pattern of teeth grinding and clenching can not only stop tooth enamel wear, but also relieve many other kinds of tension-related pain. SleepGuard provides a gentle, effective, PROVEN method to help you stop the root cause of your pain.

What You May Experience If Your Bruxism Isn't Treated
---
Worn Down & Broken Teeth
Migraines & Headaches
Tooth Pain
Neck & Shoulder Pain
Jaw Pain
TMJ Pain
Luckily, teeth grinding/clenching is a habit that can be eliminated by re-training your subconscious mind, so once you have the right tools, you can finally cure your bruxism and be free from pain.
---
SleepGuard Partners with Your Subconscious Mind - WHILE YOU SLEEP

The SleepGuard biofeedback headband doesn't get you out of pain all by itself. It partners with your subconscious mind, so you instinctively stop clenching every time you start, and that gets you out of pain. You do a few minutes of practice each day while awake, that creates and strengthens the part of your subconscious that will work with SleepGuard to stop your clenching and get you out of pain.
​
Painful TMJ symptoms almost always come from a nighttime teeth clenching habit. That habit is there because part of your subconscious mind has grown to like clenching during sleep. That part of your subconscious finds the sensation of clenching soothing. It thinks it is helping you. Your subconscious doesn't realize that clenching that feels soothing during sleep causes damage, and feels painful while awake.
Do You Need An Affordable Solution for Teeth Clenching?
The biofeedback headband is far less expensive than prescription mouth guards, which often cost more than $1000 per year to maintain. The maintenance cost of the biofeedback headband is less than 20 cents per day. SleepGuard pricing starts as low as $295.00, and flexible payment arrangements are also available.

You can eliminate your pain for less than the cost of a cup of coffee a day.

The revolutionary SleepGuard biofeedback headband lets you retrain your brain to stop clenching the moment you start. As you sleep, the headband detects when you are clenching your teeth, and responds by making a subtle sound which lets your brain learn to instinctively stop clenching. This is the same basic technique used in the classic Pavlov experiment that you probably learned about in school.
Want to know the best part?
Re-training occurs while you sleep
---
​I'm simply amazed at how effective this device has been for me. Averaging the first 30 days of data shows that I dropped from over 9 seconds of clenching per hour to less than one second per hour. . . Thank you for making such a device available at a reasonable price.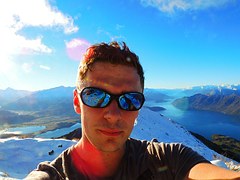 Ron Blackstock
St Petersburg, FL
---
SleepGuard is a Drug-Free holistic approach to eliminate teeth grinding & clenching
The biofeedback headband does not require the use of medications and has no known negative side effects. It is approved by the FDA and is a safe and effective, doctor-recommended way to drastically reduce or eliminate your teeth clenching, so you can heal and get out of pain.
What does SleepGuard cost?
Because we are confident you will experience relief within as little as 5 days, we let you try it and prove to yourself it works before you pay for it. Here's how it works: we'll send you a new unit, which you can try with no charge for 21 days. If you don't find it works great for you, you send us a message within that three-week period through any of the question forms on this website, and we give you a return authorization number, and you get an additional 30 days to return your unit and YOU NEVER GET CHARGED! If you discover that SleepGuard works great for you (as 4 out of 5 people do), you will be charged a one-time fee of $395 after the three-week free trial. Then our extended Money-Back Guarantee goes into effect!
Free Trial Option Only Available in USA​
Will my Health Insurance Cover it?
The SleepGuard biofeedback headband is covered by most private medical insurance (though not yet Medicare) under Durable Medical Equipment (DME) code E0746 (Electromyography (EMG), Biofeedback Device). Even though no prescription is needed to buy the SleepGuard biofeedback headband, your insurance company may require that it be prescribed by your doctor in order to be covered by your insurance. We can provide instructions to your primary care doctor to assist him or her in helping you get reimbursed after you prove to your doctor during the free trial that SleepGuard lets you get out of pain.

Before SleepGuard, every morning I would wake up feeling like I had been through a 10-round fight. My jaw and temples were tender and throbbing…my eyes were bloodshot. I searched the Internet for years for something that would help, and finally found an answer. When your package arrived, I was eager to try it and have been satisfied with the results ever since.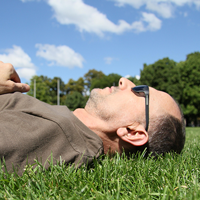 K. Meehan,
New York City